RONALD E. BRADLEY
LCS #413 GLC #1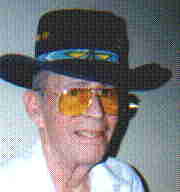 I have been with the LCS for 7+ years and the GLC 4+ years.
I am in favor of the MERGER. If you want the merger to take place then vote for me. I am the person who can make this transition come about as smooth as possible. I set up the Not For Profit Corporation for the GLC, Inc. from scratch
I gave my full backing and help to develop the GLC web-pages.
Being President of the GLC for two years has given me insight into our Lotology needs.
The hobby is now Internet compatible and access to officers is a must!
My email will ALWAYS be open for members to have communication with me
ronbradley@home.com
If you want things to stay as they are and not move ahead then vote for the other candidates. If you DO NOT want the merger-- then DO NOT vote for me!
PLEASE VOTE. This will be your way of telling the members that you do, or don't want the MERGER.
Mentioning my name to your non-Internet traders would be appreciated.
Thank You,
Ronald E. Bradley.