GLOBAL LOTTERY COLLECTORS SOCIETY



MONTHLY EMAIL OF ALL NEW TICKETS TO MEMBERS ONLY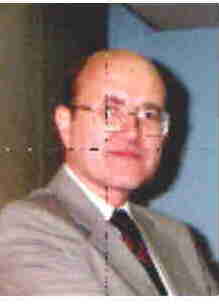 PRESIDENT VICE PRESIDENT SECRETARY/TREASURER TICKET COMPILER
Eric White Ron Bradley Arthur Rein Ron Moermond
UNDER CONSTRUCTION
REQUEST HELP (RE WRITE) AND PICTURES VIA EMAIL
The Global Lottery Collectors Society was organized in March 2000 ( Merger between the Lottery Collectors Society and the Global Lottery Collectors, Inc. The membership is growing rapidly. It is our goal to collect, record and promote the fascinating hobby of lottery ticket collecting.
We have been enjoying resounding success on the Internet. It has created an atmosphere of growth unknown to us until now. We expect to make more pages and publications available in the future via the Internet.
Through our 12 page newsletter, both land mail and on line, and correspondence with established members. New members are taught how to collect, store and display their tickets.
Members enjoy trading lottery tickets and other lottery related items with other members, thus enabling each member to enlarge the scope of their collection
Dues: USA $1.25 a month. Renew March of each year-ANNUAL $15.00?
Canada $1.25 a month. Renew March of each year-ANNUAL $15.00?
Mexico $1.25 a month. Renew March of each year-ANNUAL $15.00?
Overseas $1.50 a month. Renew March of each year-ANNUAL $18.00?

Ron Bradley --Vice President GLCS for up to date information
glcs@earthlink.net
1965 E. Rockwood Dr.
Phoenix, AZ 85024-3059
Phone-- (602) 581-0608
The GLOBAL LOTTERY COLLECTOR SOCIETY provides each new member with the following:
1. - A membership card.--2. A complete membership list.--3. Monthly 12 page newsletter.-
4. - Free 7 line ad in the newsletter.--5. - An AZ. 119 S/V.. (recalled ticket)
PLUS--on line E-mail monthly update of all new tickets from all lottery states.
Our Newsletter covers many interesting topics: Western news, Eastern news, Global news, Convention page, Pull Tab page, Paper View page, Lapel Pin page, Want Ads,(also on-line), Membership update page, Ticket update pages and other topics. The task of receiving, sorting and editing this mass of information each month falls on the shoulders of our hard working staff.
Lottery ticket collecting is in its infancy. Unlike coins, stamps or antiques that have been collected for hundreds of years, lottery ticket collecting is new! You are on the ground floor of a hobby that is expanding rapidly. The tickets issued by each of the lottery commissions are unique in their own way. Collectors have a great choice of methods of collecting. While one collector collects by states, another will collect by topic, another will collect scratch, sample / voids or mints.
The GLOBAL LOTTERY COLLECTORS, INC wants you as a member!. Come now and join us in this most exciting and new hobby-- We welcome you to the world of lottery ticket collecting- Each year the GLC Lotologists sponsors their Spring Convention in March. The 1995, 1996 and 1997 were held in Phoenix, AZ, and the 98 was held in San Diego, CA. The 1999 was held on March 22 in Phoenix, AZ. We hope to have future March conventions in all the Western states.
Take a look at our next convention
CONVENTION NEWS
This page has been visited
times.